RESIDENTIAL, COMMERCIAL, AND BEYOND
The highest quality and affordable prices for custom concrete and coatings in Houston Texas
Commercial Epoxy Flooring Systems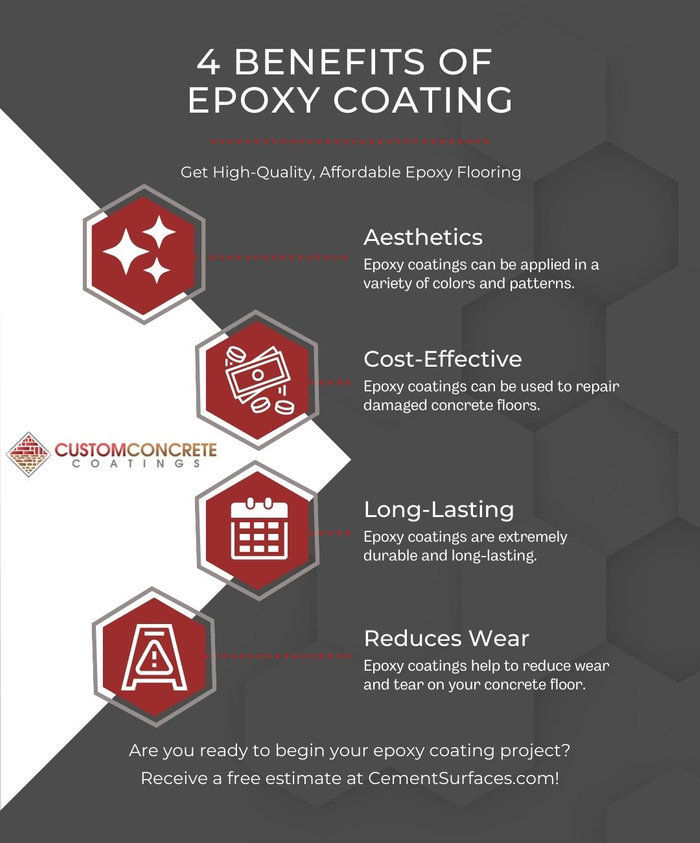 Protective and Decorative
Commercial floors are exposed to a unique combination of stressful conditions on a daily basis. This is why epoxy is the go-to flooring system for commercial facilities. An epoxy floor coating or similar resinous coating provides the sturdy protection a facility needs, while also offering a wide array of aesthetic options that are as attractive as they are functional. Perfect for hotels, resorts, restaurants, restrooms, schools, universities, breweries, salons, gymnasiums, studios, laboratories, chemical plants, warehouses,s and many more places in need of resinous flooring or decorative coating systems.
General Contractors, Consultants, Architects, Engineers, and Facility Managers: Are you looking for a protective or decorative epoxy coating subcontractor? Contact Custom Concrete Coatings at info@cementsurfaces.com or call us at 281-468-9971 for more information on pricing and process to hire Custom Concrete Coatings as a subcontractor.
Commercial Epoxy Floor Protection Options
Fluid-applied epoxy floor coatings have the advantage of being virtually seamless. This is particularly important in a commercial setting, where any breaks in the surface of the floor can allow corrosive chemicals, fluids and other hazardous materials to leach into the underlying concrete slabs, and eventually into the soil underneath, creating environmental issues that can be very costly to resolve. The seamless aspect also allows for easy cleaning and minimal maintenance, while commercial floor coatings help distribute impact and weight across the floor, providing improved strength and durability.
A variety of formulary and design options allows designers and building owners to select the highest performance value for each unique commercial facility, including:

1. Extra Heavy Duty
Ideal for truck and trailer, as well as machinery maintenance facilities, where the presence of high traffic levels, heavy loads, dragged metal parts and the like present the constant risk of damage and abrasion. An extra heavy-duty epoxy flooring system can help protect the concrete slab from the worst kinds of abuse year after year.

2. Puncture Resistance
In commercial areas, sharp tools and dropped implements are the norm, demanding a floor that can withstand impact and help prevent the concrete from puncture damage.

3. Extreme Chemical Resistance
The beating a commercial floor takes isn't limited to physical force and impact – these settings are also regularly exposed to potent corrosives and harsh solvents. A specially formulated epoxy flooring system, including a high-performance chemical resistant urethane topcoat, is designed to stand up to these chemicals.

4. Thermal Shock Resistance
For commercial spaces that steam-clean their floors, the sudden change in temperature when very hot water, can cause some standard flooring systems to pop or delaminate. Custom Concrete Coatings offers epoxy flooring systems that are designed to perform and maintain its tenacious bond under these extreme conditions.
What You Need to Know About Flooring Protection: Epoxy is the Solution for Commercial Facilities
Any facility that has a commercial floor understands the importance of having a tough, protective surface. Epoxy coatings are perfect for this application because they offer unbeatable protection against wear and tear as well as chemical spills and other types of contamination. In addition to their durability, epoxies also come in a wide range of colors and finishes so you can find the right look for your business.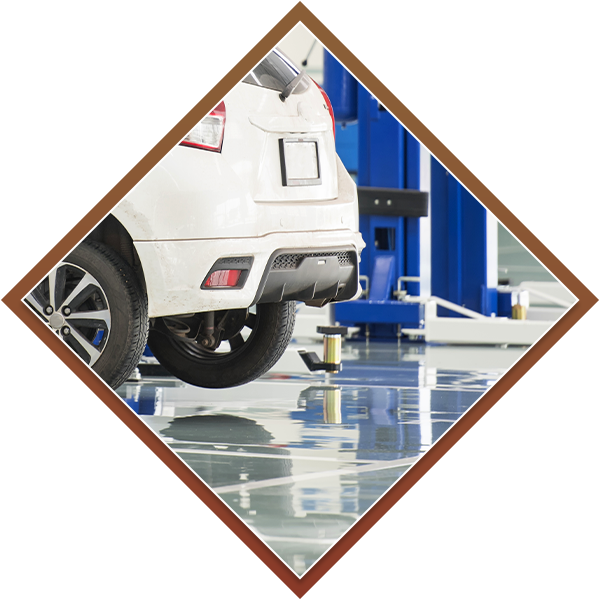 Custom Concrete Coatings' Higher Quality
We use a higher grade of epoxy, polyurethane, and urethane than most of our competitors. This makes our coatings more wear-resistant and durable and puts us head and shoulders above the competition.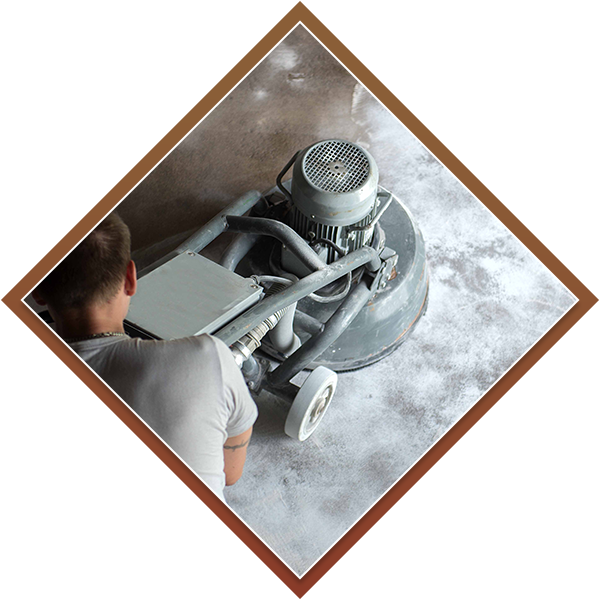 Amazing Flooring Services
We're a family-owned and operated business with more than 20 years of experience, so we take pride in providing each of our clients with the best possible service. This is what has allowed us to build our current customer base, and we are so proud of how far we have come. Our service and quality speaks for itself, and we are so thrilled that our customers have greatly benefited from what we offer.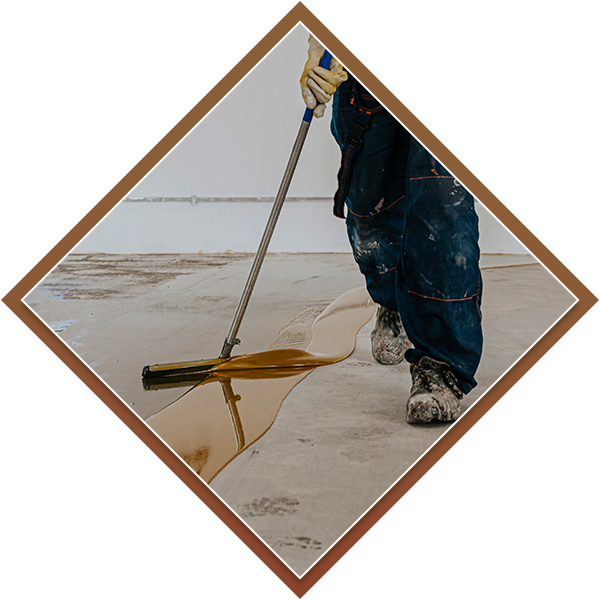 The Best Customer Service
We're a business that's been in operation for more than 20 years, and during that time we have mastered our customer service. We take pride in providing excellent customer service to every one of our clients and making them feel like they are a part of our family.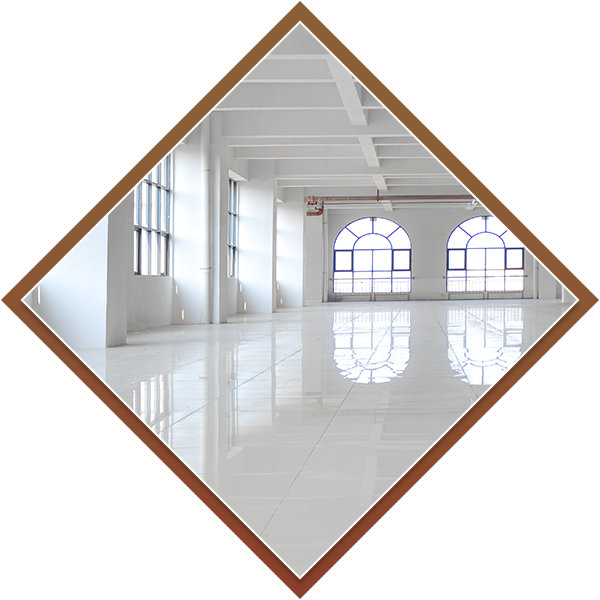 Cost-Effective Solutions
We offer a variety of cost-effective solutions for your commercial epoxy flooring needs. We understand that there is a need for our service, and we do not want to break your bank so you can properly protect your floors.
Benefits of Commercial Epoxy Floor Protection Options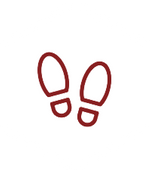 Resistant to wear and tear:
Commercial epoxy flooring is designed to withstand heavy foot traffic and the occasional dropped item.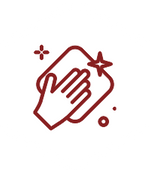 Easy to clean and maintain:
Epoxy floors are easy to clean and require little maintenance, making them perfect for busy commercial spaces.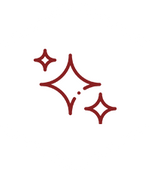 Aesthetically pleasing:
Commercial epoxy flooring comes in a variety of colors and styles, so you can find an option that fits your space perfectly.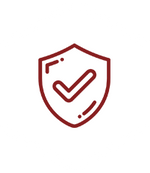 Durable:
Epoxy floors are extremely durable, meaning they'll last for years with proper care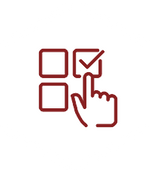 Variety of colors and designs available:
Epoxy floors come in a variety of colors and designs, so you can find the perfect option for your space.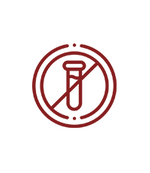 Resistant to chemicals:
Epoxy is resistant to most chemicals, making it ideal for facilities that handle hazardous materials.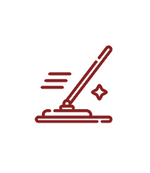 Low Maintenance:
Epoxy flooring is easy to clean and requires little maintenance, making it perfect for busy commercial spaces.
Summary of Why You Should Work With Custom Concrete Coatings
As mentioned above, we are a family-owned and operated business that has been in operation for over 20 years. We offer a variety of cost-effective solutions for your commercial epoxy flooring needs, and we pride ourselves on providing excellent customer service to each one of our clients.
If you're looking for an easy way to protect your commercial floors from wear and tear, Custom Concrete Coatings is here for you. We use a higher grade of epoxy than most of our competitors, making our coatings more durable and long-lasting. In addition, we offer a variety of colors and designs so you can find the perfect option for your space. Contact us today to get started!